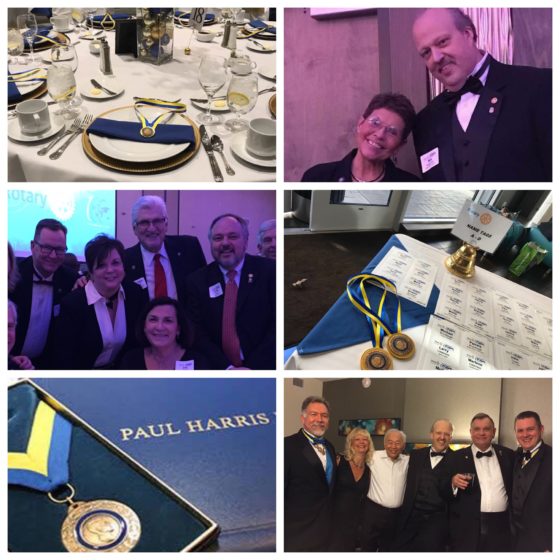 Join fellow Rotarians, District Governor Maris Brenner, Rotary International Major Gifts Officer Kevin Kelley and Rotary International Founder Paul Harris on Friday, February 22, 2019 at the Emerald Event Center in Avon, Ohio. (That's no typo – meet Paul Harris in Avon on February 22!)
District 6600 is incredibly fortunate to have a rich history of giving from among its membership. Since 1957, the year Paul Harris Fellowships were formally created, District 6600 has had 5,575 people achieve this status through their personal giving or gifts made in their name. We have also had 82 Benefactors, 20 Bequest Society Members, 76 Major Donors, and 4 Arch Klumph Society Members.
All new Paul Harris Fellows, those with a new recognition level, new Major Donors and new Bequest Society Members will be recognized at this special event.
Join us for a Reception at 6 p.m. followed by our Recognition Dinner and Program at 7 p.m. We encourage clubs to make an event of it and bring a table or two to meet Paul Harris, Kevin Kelley, and DG Maris to celebrate Doing Good in the World!
Registration options for individuals, couples, and tables are available HERE. There is also a special Rotary rate available at the attached Residence Inn. Registration closes on February 18 so clear your calendar, grab some friends, and Celebrate Giving with us in Avon. Please email rotarydistrict6600@gmail.com with any questions. See you soon!