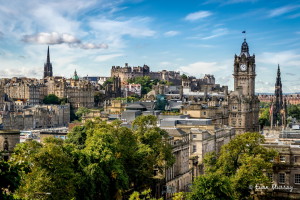 The Group Study Exchange (GSE) program is a unique cultural and vocational exchange opportunity for young business and professional men and women in their initial years of professional life. Rotary districts in different countries are paired to send and receive professional study groups of four non-Rotarian team members and one Rotarian team leader to travel for four to six weeks, staying in the homes of Rotarians when possible.
We are pleased to announce that District 6600 and District 1020 located in Southern Scotland have agreed to an exchange. We will we send a GSE Team to Scotland in March 2016 and a return team will visit from District 1020, tentatively in the 2016-17 Rotary year. District 1020 is located in Southern Scotland and spans from coast to coast. The northern border of the district is along the River Forth and reaches south to the border of England. The district includes the major cities of Glasgow and Edinburgh.
The District 6600 GSE Committee is now seeking applications for a Team Leader and four Team Members to visit Scotland. We need your help to identify candidates for these positions, and especially to encourage eligible young professionals to apply.
The GSE Team Leader must be a Rotarian from District 6600. Rotarians with proven leadership ability and international travel experience are encouraged to apply. The District Governor, his spouse, the Immediate Past District Governor and his spouse, are not eligible to serve as Team Leader.  Otherwise, all Rotarians in District 6600 are eligible.  The GSE Committee will accept Team Leader applications until August 15, 2015.  DOWNLOAD TEAM LEADER APPLICATION
The remaining four GSE Team members must be non-Rotarians between the ages of 25 and 40 who have been employed for at least two years in a recognized profession.  They must either live or work in District 6600, and must be free to travel abroad during the month of March 2016.  The team members may not be spouses or linear descendants of a current Rotarian. Team member applications will be accepted until September 1, 2015. DOWNLOAD TEAM MEMBER APPLICATION
Completed applications should be returned to:

Ron Stoner, District 6600 GSE Chair

Email: stonerron@gmail.com or by mail : 220 Western Ave., Bowling Green, OH 43402
This will be an incredible opportunity for not only the selected team members but our entire District as we have the opportunity to share Rotary with a group of emerging leaders.
---
Download a PDF with more GSE Details from Rotary International