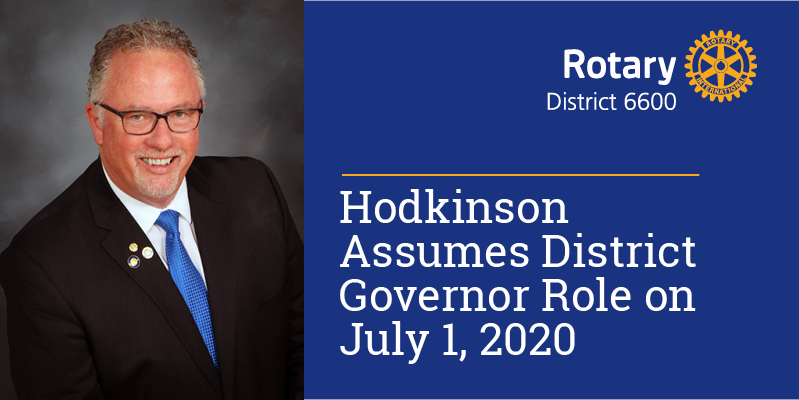 Hodkinson said he's been blessed in his life with many things and that's why it's his duty to give back and with Rotary.
Being a district governor wasn't at the forefront of his plan, but [after a trip to] Honduras and the way Rotary was changing lives, it inspired him to give it a chance and he was unanimously voted to the position [in late 2017].
"I thought it would be a great honor to guide the district to do more things like (Honduras)," he said. "We just have so many great people in our district that are willing to give back and a former district governor told me to put my name in. That's how Rotary works, you have to put your name in and your club must vote on whether they will support you as district governor. That doesn't just mean that they think I will do a great job, but there's a lot of travel, other expenses and the district and rotary pays for a lot of that and reimburses you, but the local club, like Tiffin, has to support the person not only from a manpower standpoint, but financially as well to offset some of the costs. Tiffin unanimously voted yes. That's why it was so touching for me."
The way Rotary works is usually looking outwards first and then inwards as far as seeing where the grants go. But with COVID-19 this year, the philosophy might change, Hodkinson said.
"We started putting things together last year, but obviously that's all changed. I'm really taking this district through a period of time where there is no playbook," he said. "I have clubs meeting virtually, some are thinking about meeting back together and some have already started doing that. We have clubs of about six people and then some with 450 like the Toledo area, so I have to help guide them through this time.