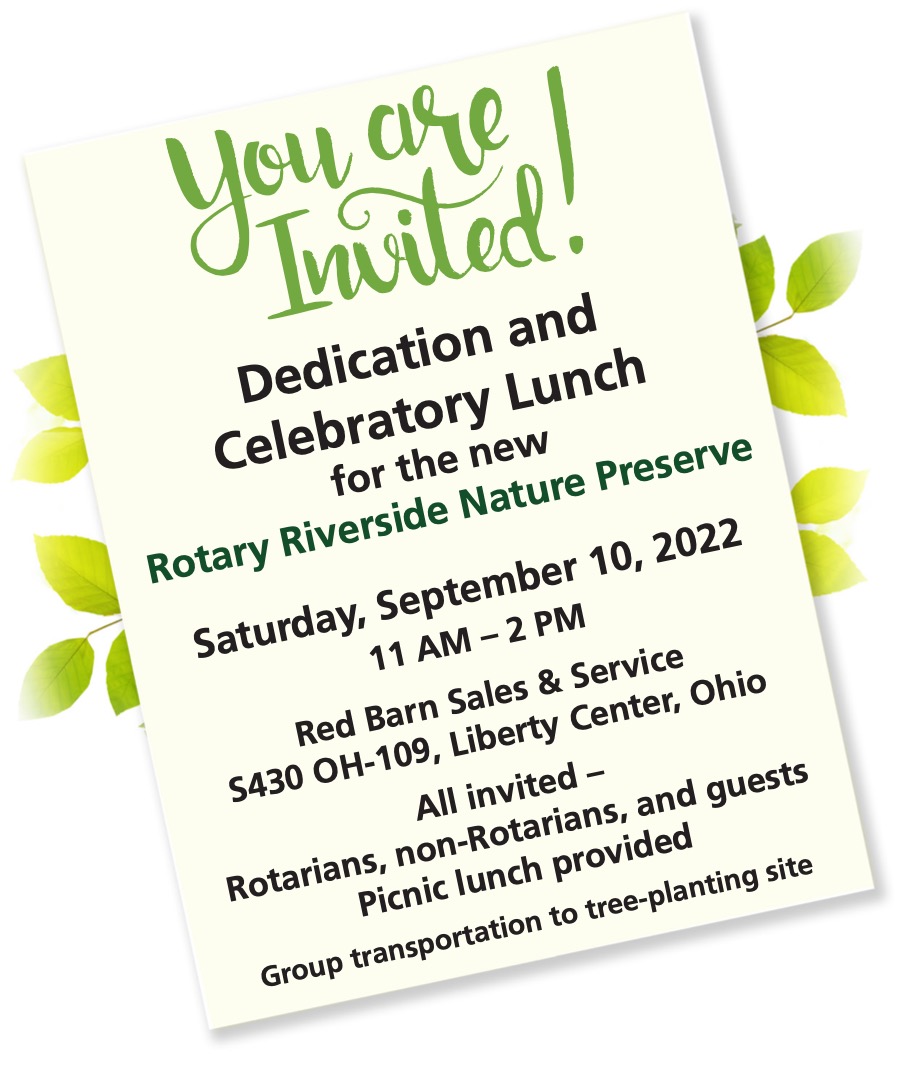 Dedication and Celebratory Lunch
for the new Rotary Riverside Nature Preserve
Through funding by 12 Rotary Clubs within Rotary District 6600, Black Swamp Conservancy will plant 6,600 trees on 61 acres to restore area wetlands.
Saturday, September 10, 2022
11 am – 2pm
Red Barn Sales & Service
S430 OH-109, Liberty Center, Ohio
Rotarians are asked to pay $10 to offset the cost for all to attend the picnic. Rotarians should RSVP and pay here.