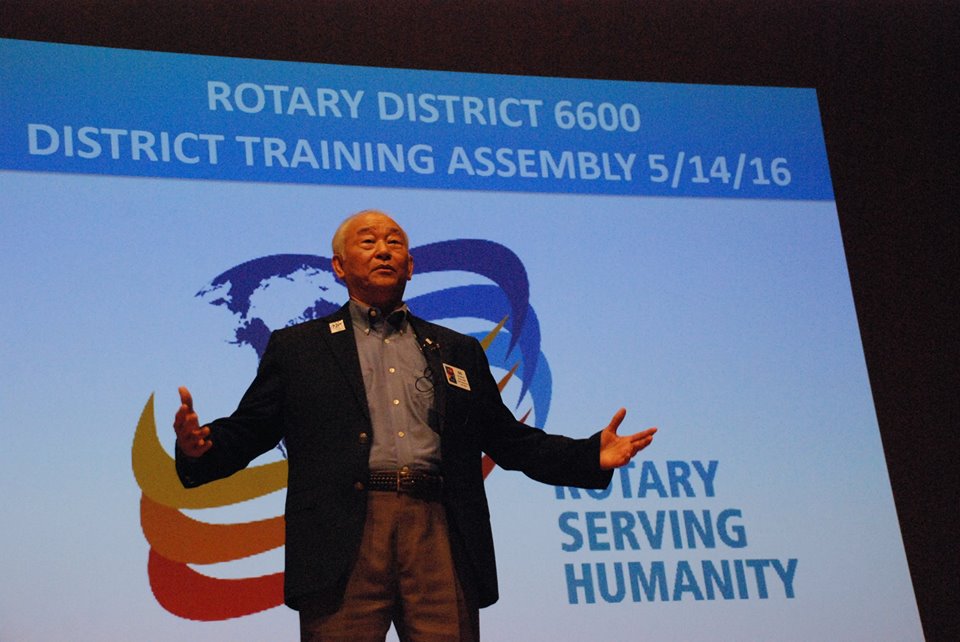 Nearly 100 Club and District Leaders attended the 2016 District Training Assembly at the University of Findlay on Saturday, May 14. District Governor Elect Do Nguyen introduced members of his leadership team and shared his priorities for District 6600 as we come together to serve humanity in the 2016-17 Rotary Year.
Leaders heard presentations from District Foundation Chair Joe Ludwig, District Membership Chair John Hill, and District Public Image Chair Alison Frye.  Past District Governor Helyn Bolanis offered a presentation on the 2016 Council on Legislation and some of the groundbreaking changes initiated this spring. This includes a $4 per member increase in dues to Rotary International for three years beginning July 1, 2017 and greater flexibility in determining member qualifications and club meeting schedules. Presidents Elect also approved the 2016-17 District Budget and received the annual audit from the 2014-15 Rotary Year.
All Club and District Leaders are invited to review the materials and resources presented for clubs at this years assembly.
GENERAL RESOURCES
How to Create a My Rotary Account
2016-17 District Governor Visits
2016 District Assembly Council on Legislation Presentation
Club Committee Chair Resources
MEMBERSHIP RESOURCES
2016 District Assembly Membership Presentation
PUBLIC IMAGE RESOURCES
2016 District Assembly Public Image Presentation
District 6600 Public Image Tool Kit
Quick Start Guide for Club Websites
UP NEXT- Club Foundation and Membership Chairs and Board Members should mark their calendars for our next training event at Kalahari Resort in Sandusky on August 20 for training on DacDb, the district's database, as well as the annual Membership and Foundation Seminars.  Registration information will be released soon!