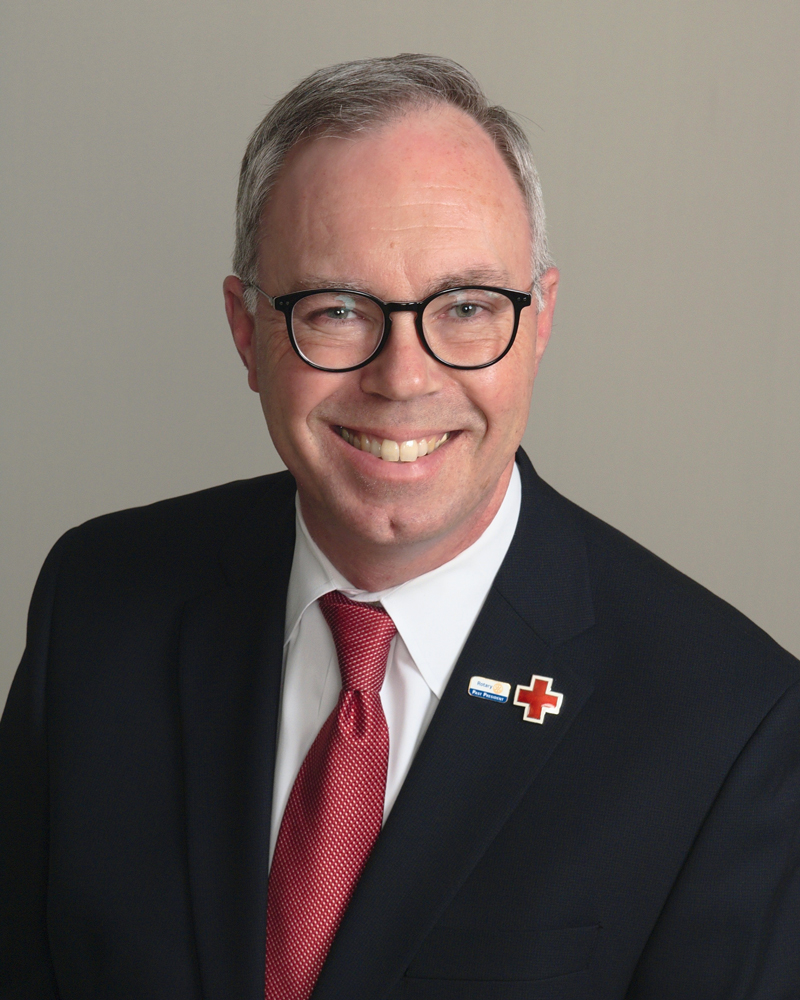 2021 Chief of Staff to the District Governor Ken Robinson
E-Club
About Our Chief of Staff to the District Governor
Ken Robinson is serving as Chief of Staff to 2021-22 District Governor Mary AufdenKampe. A Rotarian since 1997, he has served as president of the Perrysburg Club and in several board positions over 14 years, as Secretary-Treasurer of the Perrysburg Rotary Foundation for eight years, and for seven years as District 6600 Trainer. Currently, Ken is a member and director of the District 6600 Ohio Pathways Rotary E-club with members in several states and countries.
Ken serves as Regional Disaster Officer for the Central & Southern Ohio Region of the American Red Cross and leads a team of 16 paid staff and approximately 1,000 volunteers providing services in 47 counties in Ohio, northern Kentucky and Southeast Indiana ranging from emergency response to natural and human-caused disasters, a recovery program to provide casework, health, mental health, and spiritual care support to those affected by disasters, and preparedness activities including safety education and smoke alarm installations to make families safer and more resilient. In short, his team works to save lives and, if disaster does strike, to help rebuild them.
A Certified Disaster Program Manager with over 25 years on staff, Ken is one of the longest serving Red Cross Disaster Services leaders in the country. He has supported dozens of disaster operations in the field and from the national headquarters where he also led national projects around service delivery organization and management. His most recent disaster deployment was to lead the Red Cross response to major flooding in Kentucky in March 2021.
Outside Rotary and the Red Cross, Ken has served on several community boards and was an active Scout Leader through his sons' attaining the Eagle Rank and is active in his church and as an alumni volunteer with Ohio Wesleyan University. Ken lives in Perrysburg with his wife Tara, a family physician. They have two sons, Jack, a student at Bowling Green State University majoring in Integrated Social Studies Education and History, and Will, a BGSU alumnus and current law student at University of Toledo.