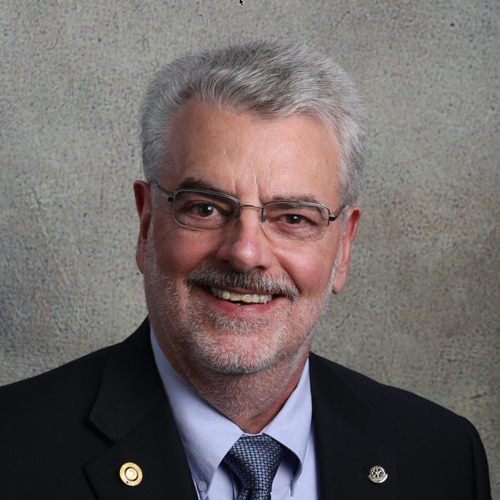 2021 District Governor Advisor, MESA Chair Gary Newton
Home Club: Rotary Club of St. Mary's
garynewton1@hotmail.com
937-416-3970
About Our District Governor Advisor, MESA Chair
Gary Newton has been a Rotarian since 1996. He is a member of the St. Marys Club and is a multiple Paul Harris Fellow. Gary has served as President of the Northmont Club in District 6670 and was honored as that Club's Rotarian of the Year. He has also served more recently as the President of the St. Marys Club in District 6600. In addition, he has served on the Boards of both Clubs and many committees.
Gary has served District 6600 as an Assistant District Governor. He has been Chief of Staff for the District Governor Elect and the District Governor. Gary has also served on three District Conference Committees. He presently serves as the District Chair for Medical Equipment & Supplies Abroad (MESA).
He is a former CPA having worked in both public accounting and private industry. He also owned and operated Newton's Book Store in Englewood for 19 years.
Gary is a graduate of Wright State University in Dayton with a B.S. in accounting.
He serves as the Chair of the Administrative Board of his church. He has served on the Boards of the Northmont Area Chamber of Commerce, and Partners for Community Living. Gary has also served for the past 20 years as the President of Resident Home Association in Dayton and the past year as President of Partners for Community Living.
Gary is married to Debbie, a Certified Nurse Midwife with a practice affiliated with Lima Memorial Hospital. Debbie is also a Paul Harris Fellow. They are the proud parents of four children living in Ohio, Colorado, Texas, and California, and six grandchildren.