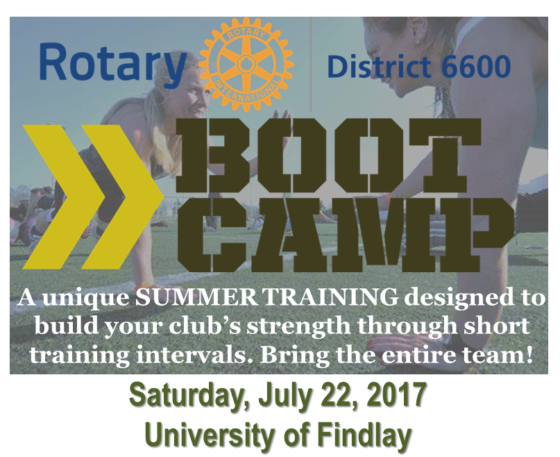 8:30 Registration
9:00-12:00 Boot Camp
Optional lunch to follow
REGISTER NOW AT: http://tinyurl.com/rotarybootcamp
Contact Trainer Ken Robinson with questions.
PULL UP your club's giving engagement with practical info on reporting and metrics.
CLIMB THE WALL to increased membership using new resources.
PUSH UP your club's service projects with an easy to implement 2017-18 project.
Don't know SQUAT about making videos? Learn to make a video using 10-12 photos to help spread the word about your club or a project.
Flyer for Summer Training Saturday
Register Now