ABOUT ROTARY

DISTRICT 6600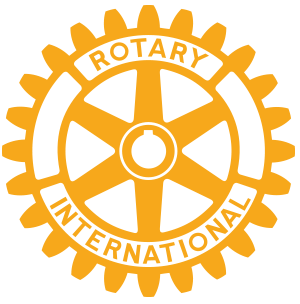 Our District
Rotary District 6600, consisting of 64 Rotary clubs and over 3,500 members. Our district is situated in the north central and western sector of Ohio, encompassing over 12,000 square miles. Clubs range in size from 430 members in The Rotary Club of Toledo (12th largest in the world) to 11 members in our Cardington Club, our smallest club. There is great diversity in the clubs across our district.
About Our Region
Much of the northern boundary of our district borders Lake Erie, the smallest of the Five Great Lakes. The largest city in our district, Toledo, with a population of 287,000 people, is home to a number of large corporations such as Owens Corning, Owens Illinois, First Solar and more. Only 50 miles from Detroit, Michigan, our community is closely tied to the automotive industry (home of the Jeep) and is a heavy industrial and manufacturing area. Once known as the glass capital of the world, Toledo is still entrenched heavily in the glass industry and in conjunction with the University of Toledo, is becoming hub for the development of solar and wind energy. Local treasures include the Toledo Museum of Art, Toledo Zoo, Toledo Metroparks and the Toledo Symphony. While Toledo is the largest city in our district, our clubs are also located in moderate sized cities such Elyria, Findlay, Lima, Mansfield, Marion, and Sandusky. District 6600 is home to vast areas of farmland, supplying America with wheat, corn, and soybeans as well as dairy and poultry products. Over half of our Rotary clubs are situated in small towns and many are vital to the very town's existence.
Recreation
Recreational opportunities abound with parklands, wildlife preserves, bicycle trails and more. Lake Erie is known as the walleye capital of the world and this highly prized game fish is a delicacy whether fried or grilled. The recreational, fishing, and hunting industry provides over $8 billion worth of revenue to the state. The shores of Lake Erie play host every spring to one of the largest migratory bird pathways in the United States.
Education
The district boasts more than 20 universities and colleges of higher learning including the University of Toledo, Bowling Green State University, Oberlin College, University of Findlay, Tiffin University, Heidelberg University, Ohio Northern University, Lourdes University, Defiance College, Ashland University, and Bluffton University.
ABOUT OUR District Governor
Do Nguyen was born in central Vietnam and attended school in Quang Tri province. In 1974, he traveled to the United States and attended college at Bowling Green University. Unable to return to Vietnam when the new government took over in 1975, the newly married Do struggled but was finally reunited with his wife and infant daughter in the U.S.

After settling in northern Ohio, Do started several small businesses and became active in community affairs.  Do joined Maumee Rotary in March 1995. In 1998 he was invited to follow leaders of Maumee Rotary club to Matzatenango, Guatemala to evaluate & dedicate an orphanage for sexual abused girls which was built through a RI matching grant. He later returned to Guatemala two more mission trips with fellow Maumee Rotarians.

In June of 1999, Do followed the late Past District Governor Chuck Oswald & some other Maumee Rotarians on a fact finding trip to Vietnam & attended his first Rotary International Convention in Singapore. In January 2000, along with PDG Chuck Oswald, PDG Chuck Stocking, Vietnam Veterans and other Rotarians, they formed The D.O.V.E. Fund, a non-profit 501c(3) organization to support humanitarian causes in Vietnam. The DOVE Fund has since built 50 schools, four medical facilities, three water systems, 150 latrines and many other humanitarian projects in Vietnam.

In February 2002, Do participated in a RI delegation to Vietnam led by PRIP Richard King & PRIP Gary Huang to introduce Rotary to Vietnamese government officials & Do was in charge of distributing 100 wheelchairs to the disabled in Vietnam for the delegation. At the RI convention in Osaka, Japan in 2004, Do met with fellow Rotarians from Mongolia & learned that Mongolia hospitals were in need of used medical supplies. This meeting led to his first trip to Mongolia with Ron Stoner of MESA (Medical Equipment and Supplies Abroad), in 2005 and a container of medical supplies was sent to Mongolia afterward.

During Do's term as President of Maumee Rotary Club in 2004-2005, they celebrated Rotary's Centennial year with many international projects in Honduras, Guatemala and Vietnam. Maumee Rotary Centennial Pavilion with a hexagon shape on a Rotary wheel was also built in Maumee Site Cut Park in 2005.
Do was selected as GSE team leader for South Korea in 2011. He also visited Cambodia 3 times in 2011, 2012, and 2013 for setting up, monitoring and evaluating a matching grant to provide water, sanitation and health education training for an elementary school in Siem Riep, Cambodia.

A tireless supporter of his homeland, he and his wife play a key role in organizing the annual visits to Vietnam. As a founding member of the D.O.V.E. Fund, and former Vice Chair for Vietnam Projects, Do also serves on several D.O.V.E. Fund committees.  As of today, Do has attended two Uniendo Conferences and nine RI conventions. Do & Theresa have been married for 45 years. They have two daughters and three grandsons.
2016-2017 District Governor Do Nguyen and spouse Theresa.
Home Club: Rotary Club of Maumee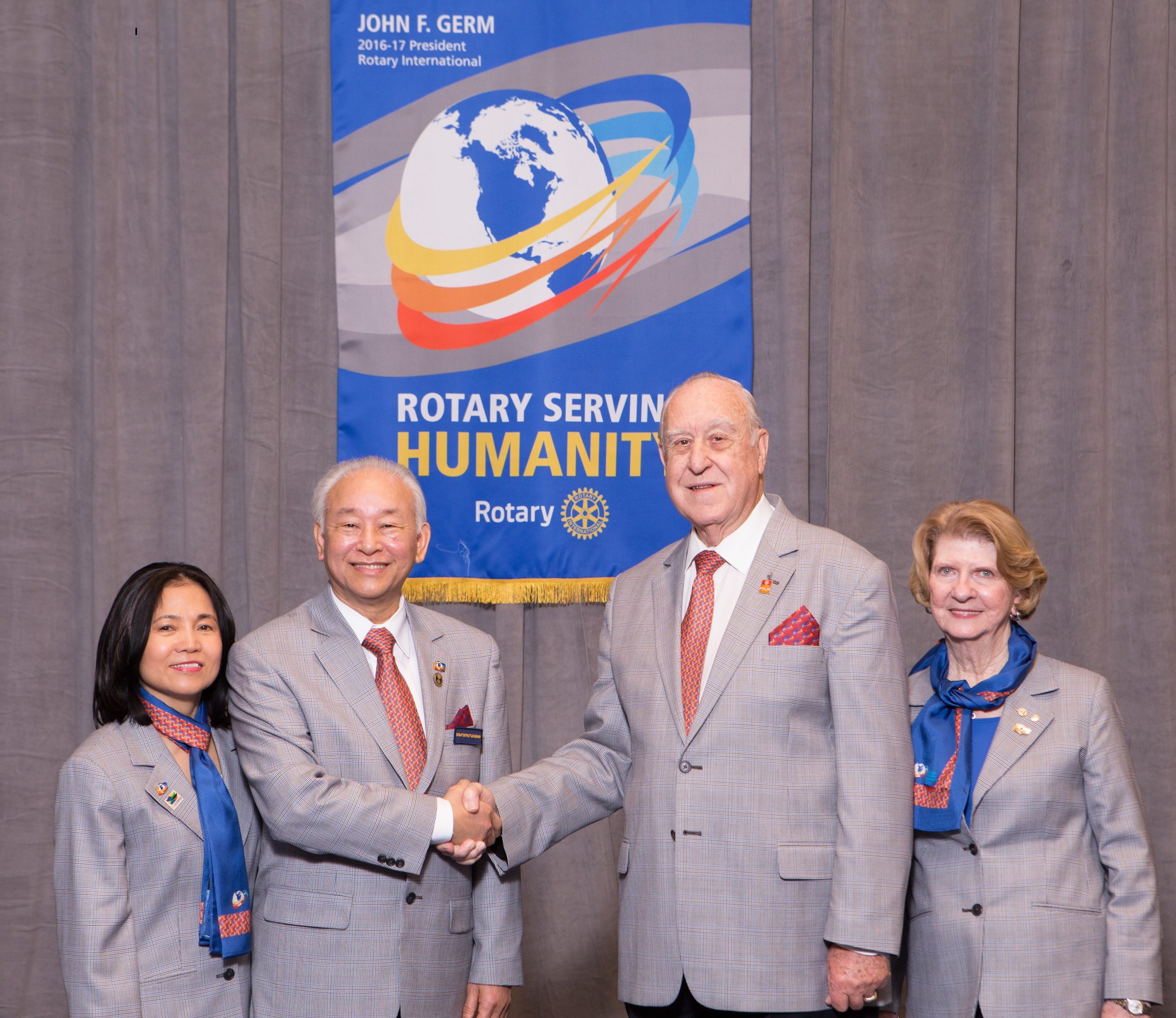 DISTRICT 6600 OFFICERS AND CHAIRS